Imagine a collection that meets community needs and reaches new users. Imagine more titles for the same budget, simplifying collection management and reallocating valuable staff time to patron service. Imagine building a stronger library through vibrant collections. How? By combining the most advanced tools for library analytics with insights from experts with decades of library collections experience.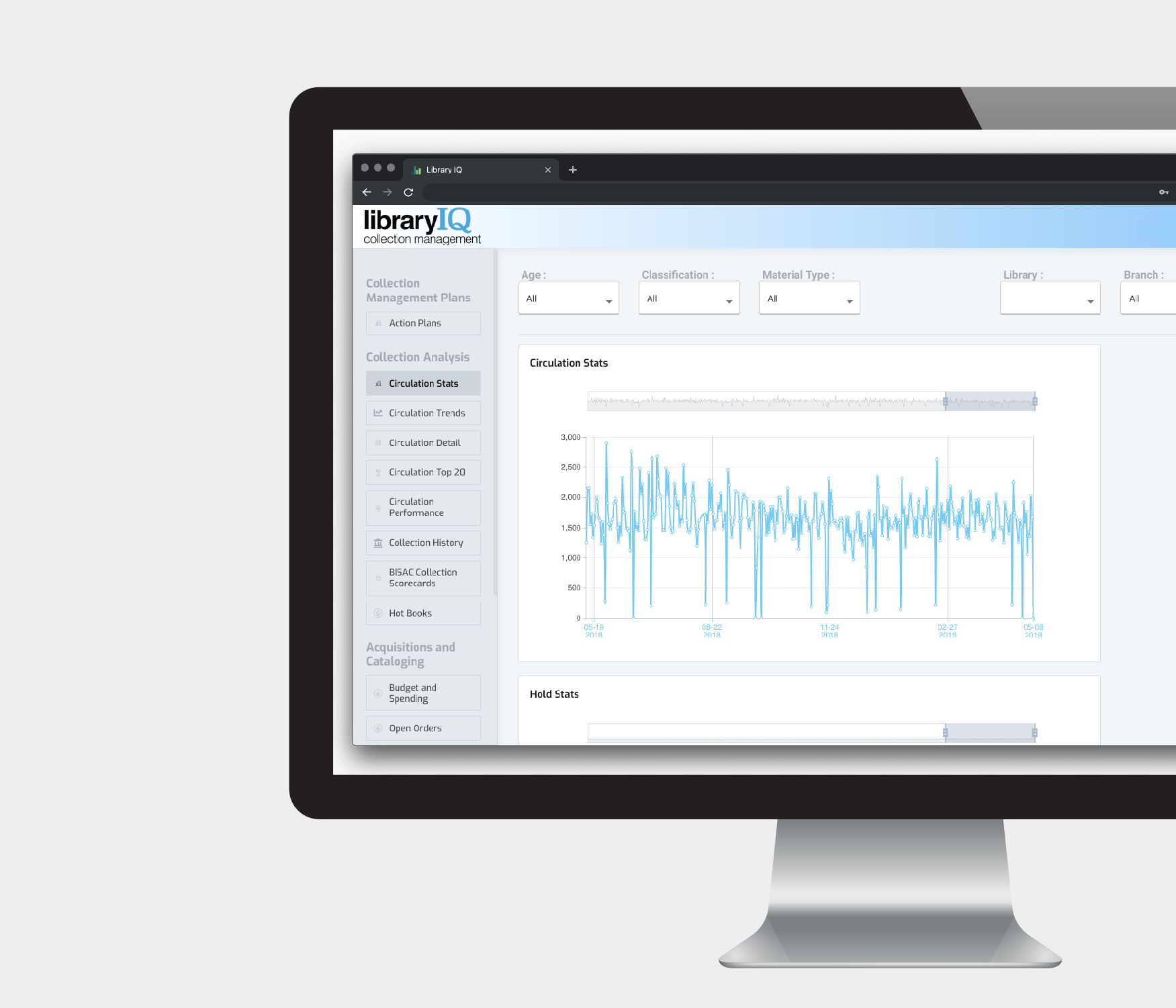 Collection Performance Monitoring & Planning
Optimize collection quality and alignment with community need through data insights. Understand critical data, develop a plan, track metrics and review performance for measurable results.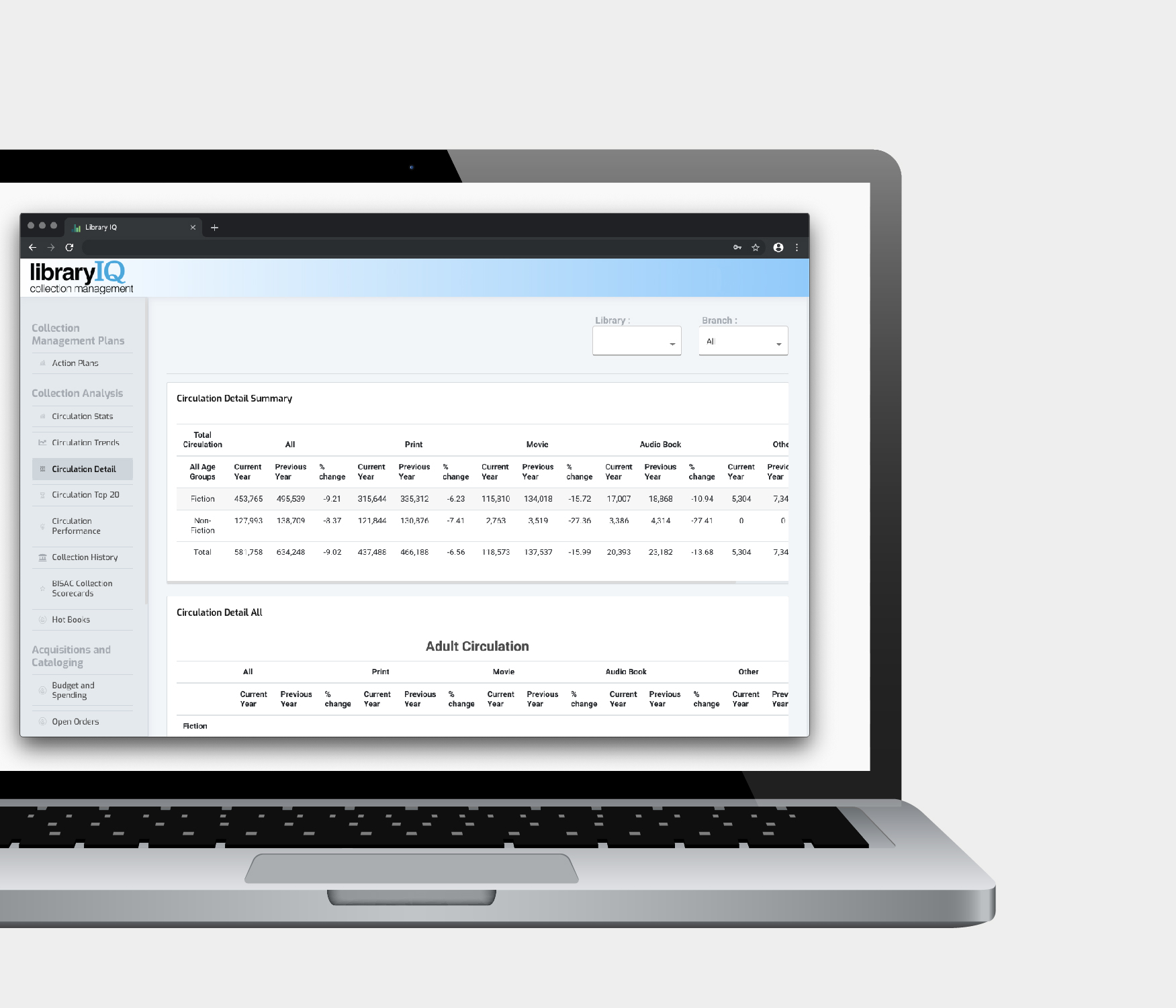 Collaborative Collection Management
Streamline ordering, processing, inventory and cataloging. Eliminate time-consuming back office work and free staff to focus on patron service.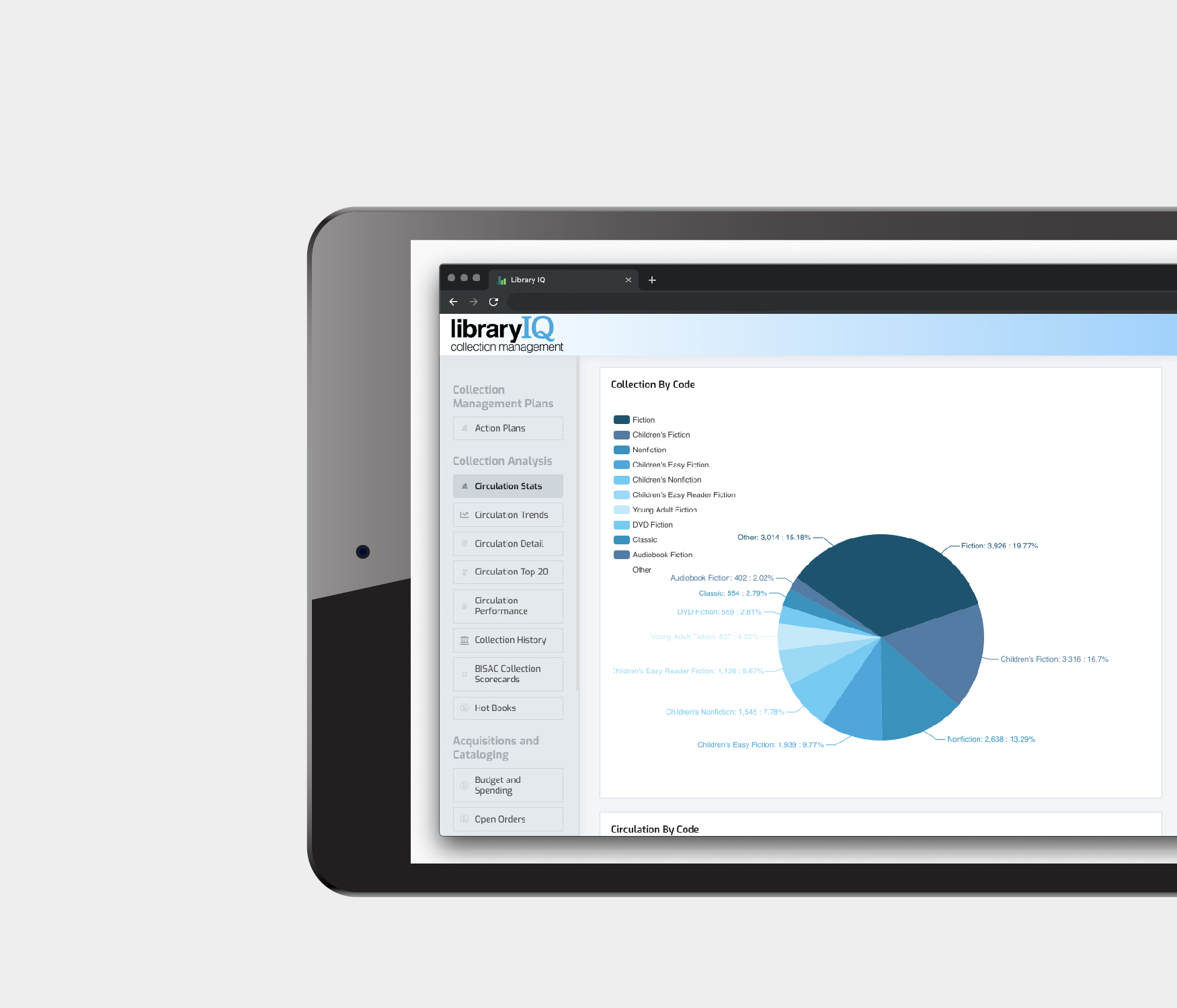 Reap the benefits of a fresh and attractive collection, clean catalog and accurate inventory. Increase circulation, improve merchandising, expedite process and gain staff efficiency.